We want to introduce you to the Peruvian people who work together as directors and staff of the Asociación "Misión Heredad de Jacob". We feel privileged to be able to help support this non-profit association whose members are dedicated to serving orphaned, abandoned, and abused Peruvian children.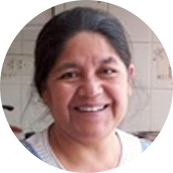 Dedicaciona has served as children's home care-giver since 2005. She has cared for as many as 14 children at a time, and currently for 8. Lucila is a woman of prayer and she can usually be heard humming praise songs as she goes about her 24/7 job as substitute mother for the children. "Mamita" is her name at the home where she has truly become mother for the children. She also serves as treasurer on the MHJ Board of Directors.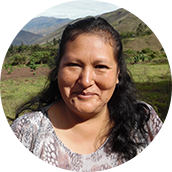 Emida Inga Moya has served as MHJ cook and cleaning helper since 2008. Emida is the very personification of gentle meekness and has become an aunt to the children in our home. Emida has become the first Peruvian president of the MHJ Board of Directors. Since being appointed as "directora" of daily operations, she has excelled in taking charge of the MHJ leadership and ministry development.
Noel, a schoolteacher, serves as secretary of the MHJ Board of Directors. He is Emida's husband. Working together with her, this couple is providing solid leadership into the future of the MHJ "Vision" ministries. His experience with the national leadership of his church has qualified him to keep MHJ legally advised and up to date as a Peruvian non-profit association.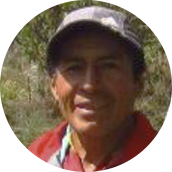 Fernando has been serving as caretaker of the MHJ land in Sariapampa since the beginning of 2013. He is a long time friend who has worked in agriculture all his life and is now learning about fruit production on MHJ land as well as continuing to build relationships with the surrounding local communities.
Eugenia is one of those women described in Proverbs 31, who never gets tired of working. Her servant heart shows in the variety of ways that she has become part of the ministry team. A country woman, she lives on mission land helping develop the agriculture vision as well as cooking and cleaning in the children's home.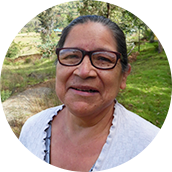 Domitila served as part of the mission prayer team, as a substitute caregiver, a sewing teacher, and a member of the Board of Directors. In 2020, she went home to be with the Lord, and we miss her very much. She was a "spiritual mother" to many.
We invite you to partner with us as well, and participate in blessing others. We hope that you will be alongside us, as together we behold joyful life springing forth in the hearts of children.